Whenever I hear clean-up, I hear the Barney "clean-up" song in my head. My husband likes to sing this song as well. We help in the nursery at our church, and it does seem to help the little ones clean up. I wish it worked with my older kids (8 and 6 now).
I must admit that we often live in a state of chaos in our home. I wish my house were cleaner, but I don't always WANT to put the effort forth to make it that way. I LOVE the quote, "cleaning while children are young is like shoveling in the middle of a snow storm." I don't feel that my house needs to be spotless, because I really feel that spending time with my children is more important than having a perfectly clean house.
We have tried different things in our house over the years to help keep things clean, and some have worked better than others, but none have been awesome. Usually they work in the beginning, but the newness wears off, I guess.
As a kid we had plenty of chores, more than my children have now. I think most of us can say that. Maybe it helped that we had more expectations placed upon us? I see a number of teens and twenties that are fairly irresponsible with jobs and chores and such. I know I want my children to have things easier than I did, but then I look at their unwillingness to help in things, and I wonder what kind of disservice I am giving them. I don't want to overload them, but I want them to learn how to clean and to be able to do it efficiently. Maybe I am not qualified to teach them efficient cleaning, because everyone knows I am no expert!
I'll share a few of our more successful ideas here, but I would also LOVE to hear what you do to make chores more fun and less work around your homes!
Reward Charts (Toddler/Preschool):
I made these simple charts when my children were small. It was mostly to help my daughter work on listening the first time Mommy or Daddy asked. She could move her princess closer to the castle for each good deed noticed. This can be hard as a parent because you really have to pay attention and praise good behavior when you see it. If my daughter was misbehaving (whining, not sharing, etc) I would move her princess away from the castle, but never more than one step at a time. It was a good warning system for her, to help her realize and choose good behavior. But again, if you are only noticing the bad behavior and not acknowledging the good, this does not work well. My son had a frog that hopped across lily pads to the other side of the pond. These were very simple drawings, the charts do not need to be fancy. And my children LOVED moving the frog or princess by themselves.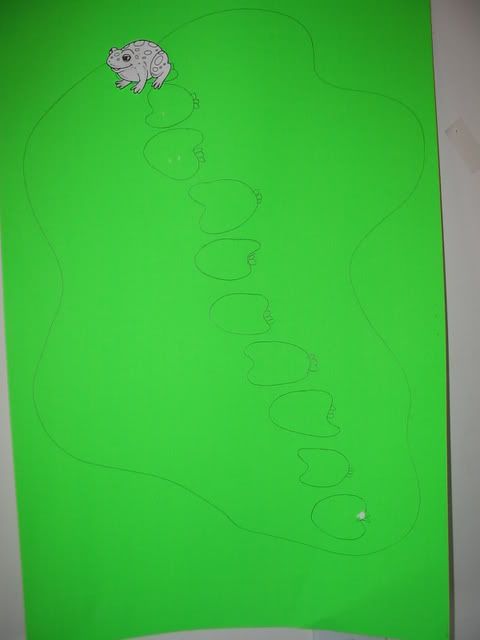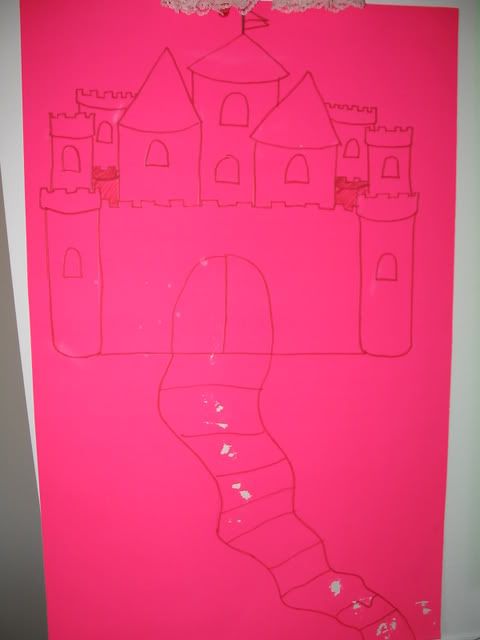 The Mom Box (Preschool & Up):
I started this when my children were littler, too little for most chores, but also in need of some rewards for other good behavior. They could earn tickets for good behavior, especially for listening the first time they were asked. They also earn tickets for doing small jobs, whatever they may be, brushing teeth, picking up their room, fetching something for mom, etc. They can then exchange tickets for items of their choosing from "The Mom Box". The things in there were not costly. Many things were toys and books purchased at the thrift store. Often when they were with me, and wanted a toy, but I do not like purchasing a toy for them every time we go somewhere, so I would buy it on the condition of, "it goes in the mom box", if the price was right. I also had notebooks, crayons, pencils, markers, and other small doodads I have picked up on clearance, or leftovers from birthday party goody bags. I still have this box in my closet and they often ask if they can earn something from there.
Allowance:
After rewarding them with tickets, my husband I decided we wanted them to earn actual money. Then they could learn the name and value of coins, saving, and tithing. They earn very little for their chores (don't tell them!). They earn about 10-20 cents per chore, and have one chore a day, so up to a dollar a week. I have heard before that kids should earn $1 per their grade in school. This sounds good for early elementary, but could get fairly costly as they age. We have a divide penny bank (we need to get another) so that the kids can keep their tithing and savings separate from their spending money. We tithe 10%, but you could do any amount. I think it is great for children to do some kind of charitable donation. The sacrifice will teach them much! We also save 10%, this can be for whatever you desire, college, church missions, etc.We started this one in the last year, and unfortunately have not been overly consistent with it. We started it with the stipulation that they need to have their chore done each day in order to earn their dollar at the end of the week. I was hoping that this would teach them hard work and delayed gratificatio, but it is not working for us. So I think we will be switching to paying per chore, since at this age, they seem to still need the instant reward. Hopefully saving their money from each week will help them learn delayed gratification in this age of instant rewards.
I recently learned about this website,
My Job Chart
from one of my favorite blogs,
The Idea Room
. The site is completely free to use, and is easy to use as well. I think the idea of your child logging in to update which chores they have finished can be fun and techy. You can set the point value of each chore, and then they can earn rewards from Amazon or what not. I have not finished using this site myself, but I REALLY like the idea. My kids were thrilled with the idea of earning something and having it mailed to them.
My favorite magazine is Family Fun, and they have a great website as well,
http://familyfun.go.com/
. This month they had an article (not online, that I could find) about one family's solution to their less than clean home. I thought it sounded like a great idea for our family as well, and we tried it for the first time yesterday. It worked very well, and we will definitely be trying this one again. It basically consisted of a one minute clean up. The whole family concentrates on room/area in the house and you set the timer for one minute (two if needed) and everyone cleans as fast as they can for one minute. We cleaned four areas in four minutes. Two rooms were entirely cleaned, and two more needed a little extra help, but the house looked SO much better. The one thing to make it work (as the author pointed out) is that your MUST stick to the one minute rule to keep it working. If you add on another minute after the fact, your family is going to be less enthusiastic about it. We had fun racing around to put things away quickly before we took a fun family jaunt, and it was just enough to help things look better before we left.
In trying to find the article online I found this article, which also had LOTS of cute ideas to help children clean up
Tidy Up Games
As a side note, I have four children, two of which are toddler twins, my house is not going to look stellar at all times. And even when my kids are grown, it is not going to be perfect. A clean house is just NOT the most important thing in the world to me, and thankfully my husband understands this. (He is THE dishwasher in our home, even though we have a mechanical dishwasher as well lol. He does a much better job at keeping dishes washed than I ever have!) Anyhow, I have told more than a few people, "I am a stay-at-home-mom, not a stay-at-home housekeeper." My children come first, and when my children are grown I would rather my children say, "My mom played with us when we were kids" than to say, "My mom was a really great housekeeper." I realize that some people can do both, but I, alas, cannot. :)